Home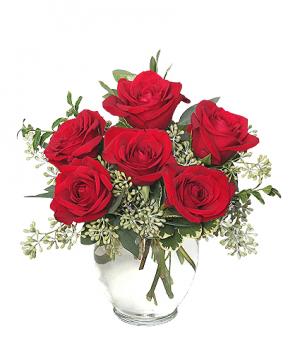 Rosey Romance
Half Dozen
If you're looking for a way to show your love, but you know grand gestures aren't their style, Rosey Romance is the arrangement to send! A half dozen short stem, red roses say "I love you" with all the grandeur of their long-stemmed counterparts in a smaller package.
More Info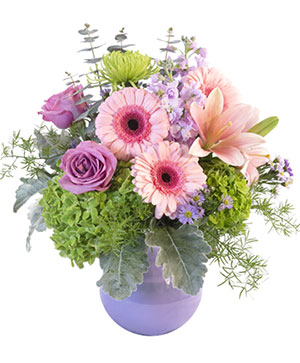 Dusty Pinks & Purples
Flower Arrangement
Pretty pops of purple and pink and the sweet scent of lilies bring our Dusty Pinks & Purple arrangement to life. From soft pink gerberas to lush green hydrangea, this design will delight the lucky recipient.
More Info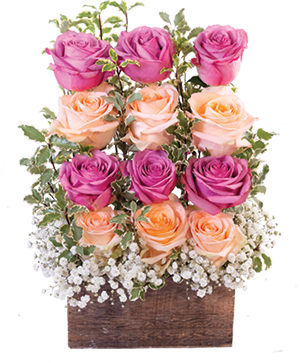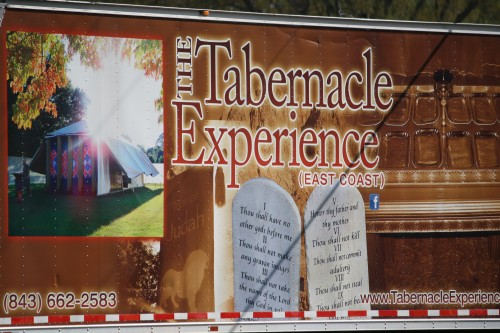 THE TABERNACLE EXPERIENCE WILL BE ARRIVING AT WALLACE BAPTIST CHURCH ON THURSDAY, APRIL 5. THE FIRST NIGHT OF OPERATION WILL BE FRIDAY, APRIL 6 ,FROM 6 PM TO 8 PM. THE REST OF THE SCEDULE AS FOLLOWS:
FREE BUS SHUTTLE DURING THE SPRING FESTIVAL WITH PICKUP AT 273 2ND STREET
SATURDAY, APRIL 7 9 AM TO 8 PM
SUNDAY, APRIL 8 2 PM TO 8 PM
MONDAY, APRIL 9 - FRIDAY, APRIL 13 6 PM TO 8 PM
SATURDAY, APRIL 14, 9 AM TO 8 PM
SUNDAY, APRIL 15, 2 PM TO 8 PM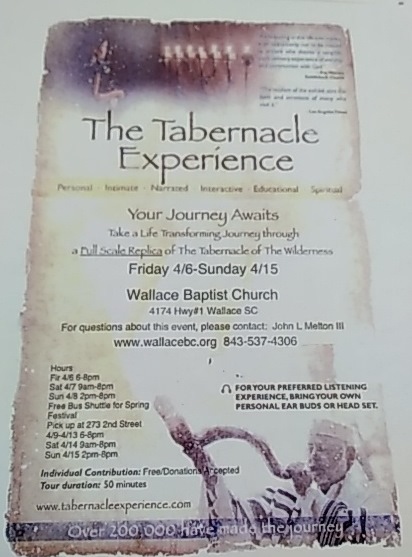 YOU ARE INVITED TO EXPERIENCE THE SIZE, SCALE AND MEANINGFUL DESIGN OF THE OLD TESTAMENT TABERNACLE CONSTRUCTED BY MOSES AND THE ISRAELITIES IN THE DESERT OF SINAI AFTER THEIR EXODUS FROM EGYPT.
LEARN THE DETAILS OF THE LAYOUT, FURNISHINGS, AND COLORS POINT TO THE COMING OF JESUS CHRIST AS THE PERFECT SACRIFICE.
FOR QUESTIONS ABOUT THIS EVEN YOU MAY CONTACT THE NUMBER ON THE FLYER OR YOU MAY CALL MELTON'S FLORST AT 843-537-3121.